To utilize my skill-sets/knowledge in Graphic Arts/Design, Media Studies, Video-editing, special effects, and Web Design; to create a excellent site for extraordinary content for all to see. From high-budget web series to animated Podcasts, to even quality products. Mostly through crowdfunding & funding my own expeditions.
Garbo, The Sr. Digital Designer/Digital Art Director
I'm a multi-talented young man, with a vision for creating amazing tracks for albums. Tracks with not only amazing instrumentals attached to them, but also lyrics that's timeless and have multiple levels of conscious added to them. But now more so, for the current digital era.
I have a Bachelor of Arts in Graphic Arts that I've received in May of 2013. And have a Master of Arts in English and Creative Writing. I'm also a e-commerce Owner, for my own Graphic Designing business, named "Celestial Graphics & Media". I've recently completed my degree in M.F.A. in Digital Media Design, from "Full Sail University", while I'm re-editing some of the tracks for my third digital album, and re-working on the second digital album, "Remarkable Prodigy of Heroism", which will add more recent songs. I use updated programs like FL Studio 20, Sony Vegas 16, & Garage-band. The core of my music, comes from my confidence in being able to bring it to life.
I'm also, on a side note, the Author, Artist, and Cover Designer behind the "Celestial/Terrestrial Warriors" series and "Saintly/Angelic Warriors" series. And I'm a Comic Book Writer/Graphic Novelist, for my own tie-in media series.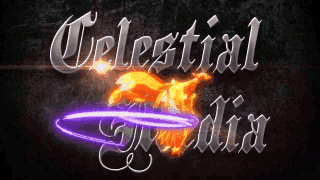 M.F.A. in Creative Writing & Digital Media Design
• Studied Digital Media Design, which involves pre-planning with sketches.
• From ideation, all the way to the completion of a big project.
For personal branding & strategic branding, but also deals with screen-writing from my previous courses. And it also deal with storyboarding, to enhance the visual storytelling experience, that furthers trying to become a Film/TV Director. And graduate in Dec. '19, & set out to have my log-lines be made into TV shows. My dream job after being a Graphic Designer for nearly 4 years, is to be a Creative Director.
It's also a great opportunity to improve my copy-writing skills and experience so that I'm making ad covers for my said products.
For better or worse, this position field I'm completing, deals a lot more with marketing & advertising, in the same vein as my current position at "Celestial Graphics & Media" right now.
Work on Computer Graphic Design. Because of the amount of hark work and dedication I've put into my field of study, I'm now a certified Commercial Artist, Graphic Designer, and Digital Artist, who draws digitally on digital sketchbook pro. With the privileges that comes with the degree. However, in the beginning, I was doing mostly Physical Fitness classes, while getting a Track Coach certificate.
B.F.A. in Graphic Arts; minor in Athletic Training